INTRODUCTION
Communities of colour, including Black, Indigenous, and People of Color (BIPOC), have experienced systemic barriers, notably in accessing social services. This is an artifact of contemporary society and a continuation of deeply embedded colonial structures. Not-for-profit organizations working in social service delivery must take heed of these barriers and intricacies and contextualize their strategies to offer more effective, inclusive, and sustainable programs. This article delves into the importance of contextualization in program design, focusing on BIPOC communities.
SYSTEMIC BARRIERS AND COLONIAL STRUCTURES: A HISTORICAL INSIGHT
When Kingdom Acts Foundation launched its food security program, the program design considered the barriers people of colour face in accessing food support from existing programs. During the program design, it became apparent that creating an alternative system was more accessible than changing the existing food security system. Historical events, such as colonization, have left a lasting impact on the communities they affected. In countries like the United States, Canada, and Australia, Indigenous peoples were forcibly displaced from their ancestral lands, subjected to cultural assimilation, and faced systemic discrimination (Wolfe, 2006). Similarly, the African diaspora resulted in racial disparities, a culmination of centuries of enslavement and segregation (Alexander, 2012). These historical structures are significant in today's socioeconomic disparities, especially in social services.
For instance, due to the remnants of settler-colonialism, Indigenous communities often face barriers such as lack of access to quality healthcare, education, and housing. These barriers are not just physical but are deeply rooted in policies, societal attitudes, and historical traumas. At Vancouver Aboriginal Friendship Centre, the author witnessed first-hand the power of contextualizing program design. The VAFCS shelter was designed to be a place of transformation rather than just a shelter. Clients are accepted to shelter them and help them overcome several oppressive challenges that led to their homelessness. The VAFCS approach is so unique and robust that they are expanding their infrastructure to serve more people.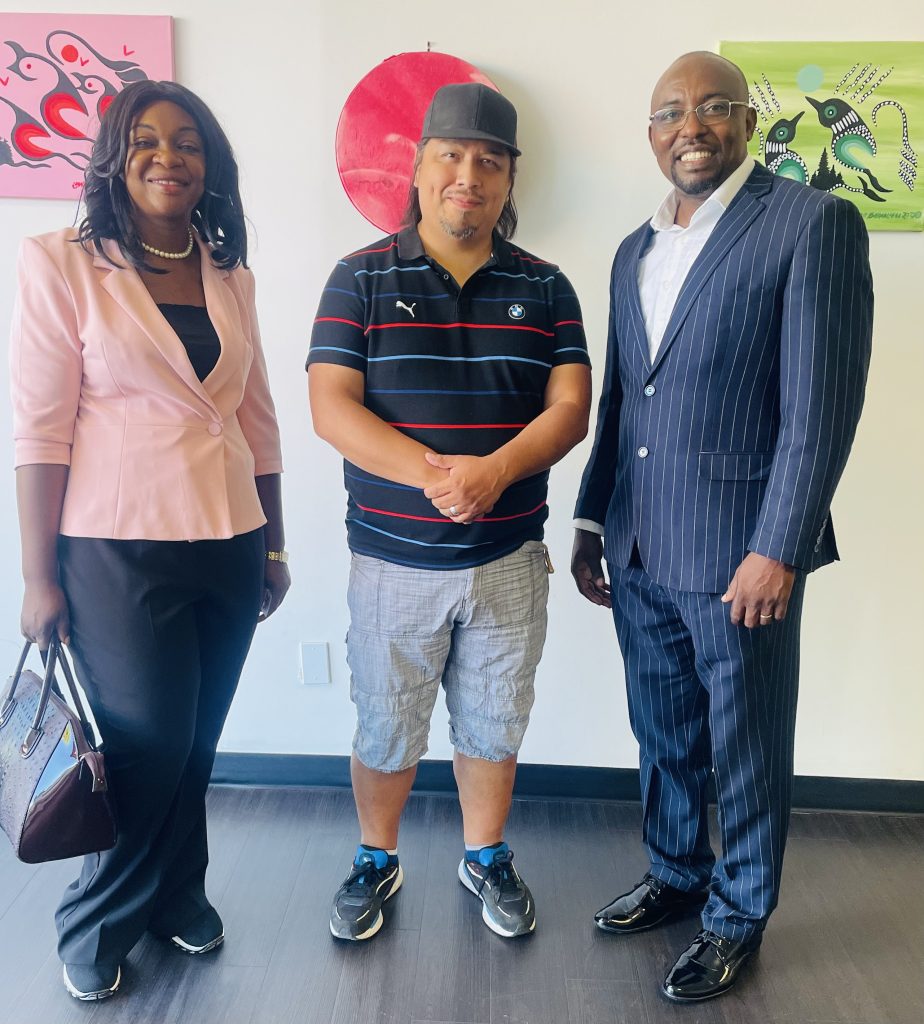 THE SHORTCOMINGS OF CONTEMPORARY SOCIAL SERVICES
Current social services often operate under a "one-size-fits-all" approach, which inherently lacks the nuance and specificity required to address the needs of BIPOC communities (Kirmayer et al., 2003). Such services often disregard these communities' unique challenges, reducing effectiveness and access.
Moreover, without understanding the historical context and trauma these communities face, social services may inadvertently perpetuate the disparities they aim to address. The language barriers, cultural misunderstandings, and lack of representation further alienate BIPOC communities from these services.
THE IMPERATIVE OF CONTEXTUALIZATION IN PROGRAM DESIGN
Contextualizing program design means understanding the target community's specific needs, history, and culture. For BIPOC communities, this means:
Engaging Community Members: Social service organizations must involve BIPOC community members in program planning and decision-making. This participatory approach ensures that the services are tailored to meet the community's needs.
Cultural Competence: Service providers need training in cultural competence to understand and respect the diverse backgrounds of the communities they serve (Campinha-Bacote, 2002).
Historical Awareness: Understanding the historical traumas and systemic barriers faced by BIPOC communities is vital. This awareness ensures that programs are sensitive and do not inadvertently cause harm.
Adaptive Design: A contextual approach calls for adaptability rather than static programs, where services can evolve based on feedback and changing community needs.
CONCLUSION
The systemic barriers and colonial structures that BIPOC communities face are deeply rooted in history. They are perpetuated by contemporary social services that do not consider these communities' unique challenges. By contextualizing program design, not-for-profit organizations can develop effective and respectful strategies, ensuring that they truly serve the needs of BIPOC communities.
References
Wolfe, P. (2006). Settler colonialism and the elimination of the native. Journal of genocide research, 8(4), 387-409.
Alexander, M. (2012). The new Jim Crow: Mass incarceration in the age of colorblindness. The New Press.
Alfred, T., & Corntassel, J. (2005). Being indigenous: Resurgences against contemporary colonialism. Government and opposition, 40(4), 597-614.
Kirmayer, L. J., Simpson, C., & Cargo, M. (2003). Healing traditions: Culture, community and mental health promotion with Canadian Aboriginal peoples. Australasian Psychiatry, 11(sup1), S15-S23.
Sue, D. W., & Sue, D. (2016). Counseling the culturally diverse: Theory and practice. John Wiley & Sons. ↩
Minkler, M., & Wallerstein, N. (Eds.). (2008). Community-based participatory research for health: From process to outcomes. John Wiley & Sons.
Campinha-Bacote, J. (2002). The process of cultural competence in the delivery of healthcare services: A model of care. Journal of transcultural nursing, 13(3), 181-184.